Scarlett Johansson is the sexiest actresses in Hollywood and there are enough GIF which will prove it. The actress has played role in Lost in Translation to Captain America: Civil War. You can check the super Scarlett GIFs.
1. You can make the dreams come true.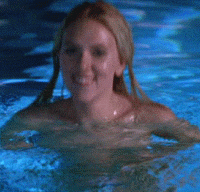 2. She has kissed Sandra Bullock.
3. The dance moves are irresistible.